When it comes to the use of hazardous chemicals, a business must do everything in its power to mitigate the inherent risks of accidental releases, occupational health issues, and even catastrophic events; and ensure the safety of its workers, community, and the environment. But with so many details to keep track of— from proper documentation of Management of Change (MOC) and Process Safety Information to conducting contractor pre-qualifications and completing MI program inspections— EHS leaders need digital tools to promote best practices, prevent incidents, maintain compliance, and reduce & evaluate risk points.
The Benchmark Gensuite Process Safety Management (PSM) solutions suite is the answer to taming the myriad factors involved in running an effective & holistic Process Safety program. Leverage these tools to proactively avoid possible toxic, reactive, or flammable releases & incidents. You'll also have unparalleled visibility over these operations to maintain compliance and stay on top of the latest regulations to identify potential risks with established repositories and processes.
Our Integrated Suite of Process Safety Management Tools
Digitize Process Hazard Analyses and assessments to get organized around requirements for Process Safety Management
Initiate approvals for change requests, such as process or equipment changes, to ensure a comprehensive review of all compliance requirements

Action Tracking System (ATS)
Manage task-based action plans, responsibility assignment, notifications, and escalations with real-time status/closure tracking, trending, and data mining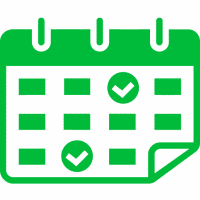 Manage & track compliance action items with ease; maintain visibility on progress toward your initiatives; and ensure future obligations are met
Engage site, business, and corporate teams in regulatory compliance audits and program assessments
Manage the entire audit lifecycle—including scheduling, logging observations, assessing compliance, and tracking corrective actions
Simplify chemical management for safety & compliance improvement
Record all incidents of relevance by type and with customizable details, enable follow-up and root cause analysis and report & analyze metrics (KPIs) and performance trends
Simplify permit to work requests, reviews, and tracking to empower & protect your workforce
View, analyze, understand, and communicate data in real-time. Connect data in interactive reports, analyze performance against metrics, and publish dashboards
Centralize document filing & storage for easy collaboration and reduced operational risk
Purpose-Built to Maximize Your Benefits
Join Our Over 3 Million Users Who Trust Our Process Safety Management Software
Complete Process Safety Management
Track covered processes & chemicals and recommendations, follow-up actions, and process safety incidents with the ability to measure conformity with PSM program expectations
Critical Safety Insights
Ensure compliance with regulations like OSHA 29 CFR 1910.119 and the latest standards that encourage best practices to avoid potential incidents, even catastrophic ones
Flexible Configurations
Support PSM program-specific requirements in any global region with standardized and custom configuration options to meet all your business needs
Improved Safety Performance
Pinpoint and address failures in documentation, reviews, and authorizations for Management of Change (MOC), Process Safety Information, and MI program inspections
See What Our Subscribers are Saying
"For us being a global company, [Benchmark Gensuite] allows us to record our data in Dutch, Chinese, English, etc., which is very helpful. Everything you need for a global company is contained all on one platform. Whether an incident happened across the street, or an incident happened across the world in China, I have all the data all at my fingertips. For features and functionality, [Benchmark Gensuite] has everything we need, and we can be a pretty demanding group. Displaying 15 different customized metric reports to a big, diverse group is critical. [Benchmark Gensuite] is also relatively inexpensive compared to other systems."
 – Bart E. | Global IH&S Leader
Features of Our Process Safety Management Tools
Visualize risk probability & consequence on a dynamic heat map; then evaluate & rank risks based on severity, likelihood, or a customized scoring model
Establish a repository of Process Hazard Analyses (PHAs) and related documentation through a centralized document storehouse
Assign, track, and document action items for PHA, PSSR, Incident Investigation, MOC, MI, and more
Find & locate compliance documentation easily with streamlined document & information management
Create & manage site covered processes with details such as Owner, Chemical, Revalidation Requirements, etc.
Track different types of PHA for each process
Document and assign owners for follow-up on recommendations from PHA with the option to export to ATS
Formulate an action plan to address all risks identified in the workplace with robust emergency planning & response capabilities
Take Your Program to the Next Level with Advanced Tech & AI​
Our Product Stewardship solutions seamlessly integrate with these AI and advanced technologies to increase your insights and maximize your impact.​ Seamlessly integrate, transform, and publish data across your organization & Benchmark Gensuite solutions.​
Automatically identify potentially serious incidents (PSIs) to provide clear, actionable insights for incident risk reduction. ​
Unparalleled real-time collaboration & connectivity at your fingertips to efficiently unify your workforce.​
Explore Our Solution Resources
Explore More of Our Comprehensive Digital Solutions