Operational and organizational changes are a frequent occurrence in business today. Whether it's a new strategy, goal, or technology shifting your team's focus, change can be a healthy process that propels companies forward, driving efficiency, boosting productivity, and even reducing overall costs. However, change can also come with potential hazards for team members without a comprehensive management approach.
Benchmark Gensuite's Management of Change (MOC) software helps operational and functional teams identify and manage potential risks and compliance requirements associated with changes to products, operations, equipment, and people. Simplify your MOC program by standardizing change control processes with your teams for the identification, evaluation, and communication of changes—with the flexibility to complete important tasks and send real-time follow-up notifications from anywhere.
Our Integrated Suite of Management of Change Tools
Initiate approvals for change requests, such as process or equipment changes, to ensure a comprehensive review of all compliance requirements.
Standardize a process for equipment-specific LOTO authoring & review, track LOTO authorized personnel, and in-progress LOTOs with integrated mobile access.

Manage task-based action plans, responsibility assignment, notifications, and escalations with real-time status/closure tracking, trending, and data mining.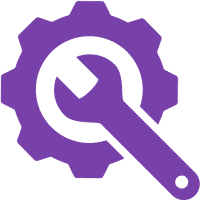 Manage lists of equipment and track specific details including location, part numbers, and SOPs.
Purpose-Built to Maximize Your Benefits
Join Our Over 3 Million Users Who Trust Our Management of Change Software
Uncover Potential Risks
Identify, track, and document potential change management risks and impact on operations, equipment, and personnel
Standardize Impact Assessments
Create a standard process for teams to initiate and review impact assessments prior to sign-off

Implement Change Control Processes
Accelerate the execution of recommended integrated change control processes & improve compliance with EHS regulatory requirements
Keep Teams Informed
Communicate changes and responsibilities to team members prior to project execution
See What Our Subscribers are Saying
"Change management is an important process that requires much due diligence to ensure the change is managed well from many perspectives.  Benchmark Gensuite MOC Manager has many excellent features that can help an organization meet their change m management goals."
Features of Our Management of Change Tools
Flexible and self-configurable platform for identifying, tracking, and documenting potential risks associated with changes in operations, equipment, and personnel
Custom screening, evaluation, approval, and change validation phases, action item tracking, and optional training modules
Standardized change request process stages for engaging reviewers and change committees to assess change, recommend controls, and validate prior to operation signoff
Optional integration with pre-startup safety reviews (PSSR) and other similar process safety requirements (e.g., OSHA Process Safety Management [PSM], EU Seveso Directive)
Documentation of "Replacement in Kind" determinations for which formal MOC evaluations are not required
Seamless integration with Benchmark Gensuite applications including Risk Assessment, Industrial Hygiene, LOTO, Chemical Management, and more
Take Your Program to the Next Level with Advanced Tech & AI​
Our Product Stewardship solutions seamlessly integrate with these AI and advanced technologies to increase your insights and maximize your impact.​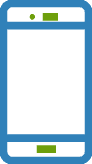 Benchmark Gensuite Mobile​
Connect on the go for functionality and flexibility wherever work is— from the office to the field.​
Experience seamless integration & productivity with a harmonized digital ecosystem.​
Unparalleled real-time collaboration & connectivity at your fingertips to efficiently unify your workforce.​
Explore Our Solution Resources
Explore More of Our Comprehensive Digital EHS Solutions