Employee safety is paramount and the responsibility of everyone across the enterprise, from the C-Suite to the frontlines. Tracking, mitigating, and communicating risks & hazards throughout business operations, however, is a formidable task even with a dedicated team; and antiquated systems only slow down workflows even further— or, worse, let critical information slip through the cracks and endanger workers.
Ensure the health & safety of your workforce and ongoing success of your operational safety program with the Benchmark Gensuite® Risk Prevention & Safety Engagement digital solution suite. Leverage intuitive at-a-glance dashboards and unparalleled channels of clear communications to keep employees & contractors informed at every stage and every site. Perform important assessments in a timely manner and obtain complete visibility over every detail— from equipment to possible hazards to work permits— at your operational sites.
Our Integrated Suite of Risk Prevention & Safety Engagement Tools
Standardize ergonomic assessments for your office and industrial settings and track corrective action plans with this award-winning risk management software solution.
Enable digital IH risk assessments, management, and comparisons with Occupational/Permissible Exposure Limits (OEL/PEL) for a safer & healthier workplace.
Digitize your LOTO procedures and gain real-time visibility into in-progress LOTO activities to help keep team members informed and safe while on the worksite.
Establish a standardized request approval process for permit-required work to ensure your safety management system consistently meets client and contractor requirements.
Our PPE Manager risk management software facilitates pandemic and operations-critical PPE tracking and inventory management with an ongoing, digitized list of available PPE.
Prioritize development of safety assessments for job activities with Benchmark Gensuite matrix ranking system that includes risk, industrial hygiene, and ergonomics assessments.

Our Safety Observations software solution enables site teams to proactively identify, document, and address unsafe actions and ensure compliance via customized risk categories and site observation forms.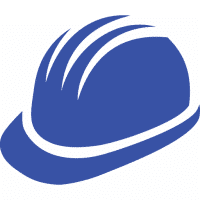 Develop and maintain a searchable repository of job-based risk assessments with Benchmark Gensuite safety incident management software.
Integrated Advanced Tech & AI​
Access leading-edge solutions with no version upgrade required, ever​
Embedded Mobile & Analytics​
Mobile App standard – with pre-built Insights & Dashboards​
Dedicated Customer Support​
Signature domain expertise & service – delivered globally from 10 countries​
Purpose-Built to Maximize Your Benefits
Join Our Over 3 Million Users Who Trust Our Audit & Inspection Management Software
Purpose-Built to Maximize Your Benefits
Join Our Over 3 Million Users Who Trust Our Risk Management & Safety Engagement Software
Holistic Risk Mitigation
Assess, prioritize, track, manage, and address risks across the enterprise on a single, unified & integrated platform
Streamlined Engagement
Keep your entire workforce engaged— consistently— by keeping everyone informed through unparalleled connectivity and communication
Accurate & Accessible Data​
Ensure and continuously improve worksite safety with user-friendly repositories of the most up-to-date data from job risk-related reports, observations, and assessments​
Customized Safety Workflows​
Develop customized procedures for all worksite safety needs: risk categories, work permitting, equipment lockout tagout, personal protection equipment inventories, and much more​
See What Our Subscribers are Saying
"I cannot tell you just how happy I am to have this awesome software. Employee Safety and Health is a crucial department in any company. It offers your company organization and accountability. It has made my work life so much more efficient because [Benchmark Gensuite] manages my responsibilities. That takes a huge load off my mind. I am also responsibility for PPE, Permit, and Wastewater System Management. All these responsibilities are also managed through [Benchmark Gensuite]. Once you [get the information into the system], you can have peace of mind that all is well. The email generated reminders are so very helpful in assisting you when tasks are due that have been assigned to a specific person; email reminders will generate when closure of a task is due, when documents or reports are due and even notifies the appropriate person(s) when a task is complete and or past due. I'm so excited to be a part of this program and would tell anyone who is looking for a means of managing, not only Employee Safety and Health, but any other area: to look no further, [BENCHMARK GENSUITE] IS WHAT YOU ARE LOOKING FOR!!!"
– Karen W. | EHS Software Administrator
Features of Our Risk Management & Safety Engagement Tools
Mitigate industrial worksite risks to worker health & safety with instantaneous access to Occupational/Permissible Exposure Limits (OEL/PEL)
Create & maintain PPE inventories that update in real-time to ensure onsite workers have the proper protective equipment
Proactively address potential job work hazards by enabling your team to rank & prioritize safety assessments of job activities
Leverage the digital signature feature to expedite review, approval, and signoffs for work permit workflows
Empower your workforce with the ability to identify & log unsafe actions in the field with robust offline capabilities on Mobile; and upload once internet connectivity is available again
Take your LOTO procedure development and workflows to the next level with easy-to-scan QR codes
Take Your Program to the Next Level with Advanced Tech & AI​
Our Product Stewardship solutions seamlessly integrate with these AI and advanced technologies to increase your insights and maximize your impact.​
Automatically identify potentially serious incidents (PSIs) to provide clear, actionable insights for incident risk reduction.
Continuously monitor data streams to flag potentially serious occurrences & key risk precursors for unparalleled risk mitigation.
Integrate wearables and IoT tech & devices with the Benchmark Gensuite platform for environmental & safety monitoring.
Electrical Risk Safety & Alerting Wristbands from Our Partners at Proxxi
Set a pre-defined threshold for this wearable wristband to detect contact with an electrical voltage. Automatically log an incident or near miss in your Benchmark Gensuite application and send automatic email notifications for follow up.
Explore Our Solution Resources
Explore More of Our Comprehensive Digital EHS Solutions