Robust product stewardship and supplier engagement in a single, unified platform
Global product regulations and demands for product and supply chain transparency present significant challenges to organizations. Centralize product stewardship program activities and simplify supplier engagement via a unified platform. Ensure compliance with global product regulations like EU REACH, RoHS, US California Prop 65 and others and drive progress on product sustainability initiatives like recycled content. Engage suppliers via a simple-to-use, award-winning Supplier Portal for sharing of supplier product information and documents to satisfy due diligence needs.
The Benefits of Benchmark's Stewardship Tools
Ensure product compliance with global regulations – REACH, RoHS, Conflict Minerals
Engage suppliers for product information, compliance status, and sustainability data
Respond quickly to customer requests for product information
Our Core QMS / QEHS Software Package
Manage your core quality processes efficiently with our streamlined QMS solutions; built with the flexibility to suit your unique program
The Benchmark | Gensuite Core QMS package enables
Unified Event Management for flexible internal, external quality 

reporting, AI-enabled non-conformance follow-up and dynamic 

reporting​

Integrated Corrective and Preventative Action Tracking and Audit & 

Obligation Task management​

Digital Assessment & Inspection program enabling

Pre-built Notifications, Insights, and Dashboards to communicate 

trends & quality alerts​

​
250,000+ Mobile App users!
Ensure Product Transparency & A Healthy Supply Chain with Our Stewardship Solutions
Product Stewardship
Unite cross-functional teams to address global product regulatory obligations, growing customer demands, and supply chain risks.
Supplier Portal
Responsible Sourcing & Conflict Minerals
Ensure supply chain continuity and supplier conformance with ESG commitments.
Supplier Portal
Benchmark Gensuite® is a Supporting Member and Partner of These Global Framework and Standard Organizations
Advanced technology, fully integrated, continuously enhanced, and included with every subscription. Leverage Benchmark Tech for Mobile, Analytics, Computer Vision, Artificial Intelligence (AI), IoT, and more to accelerate and magnify the impact from your deployment of Benchmark Gensuite platform.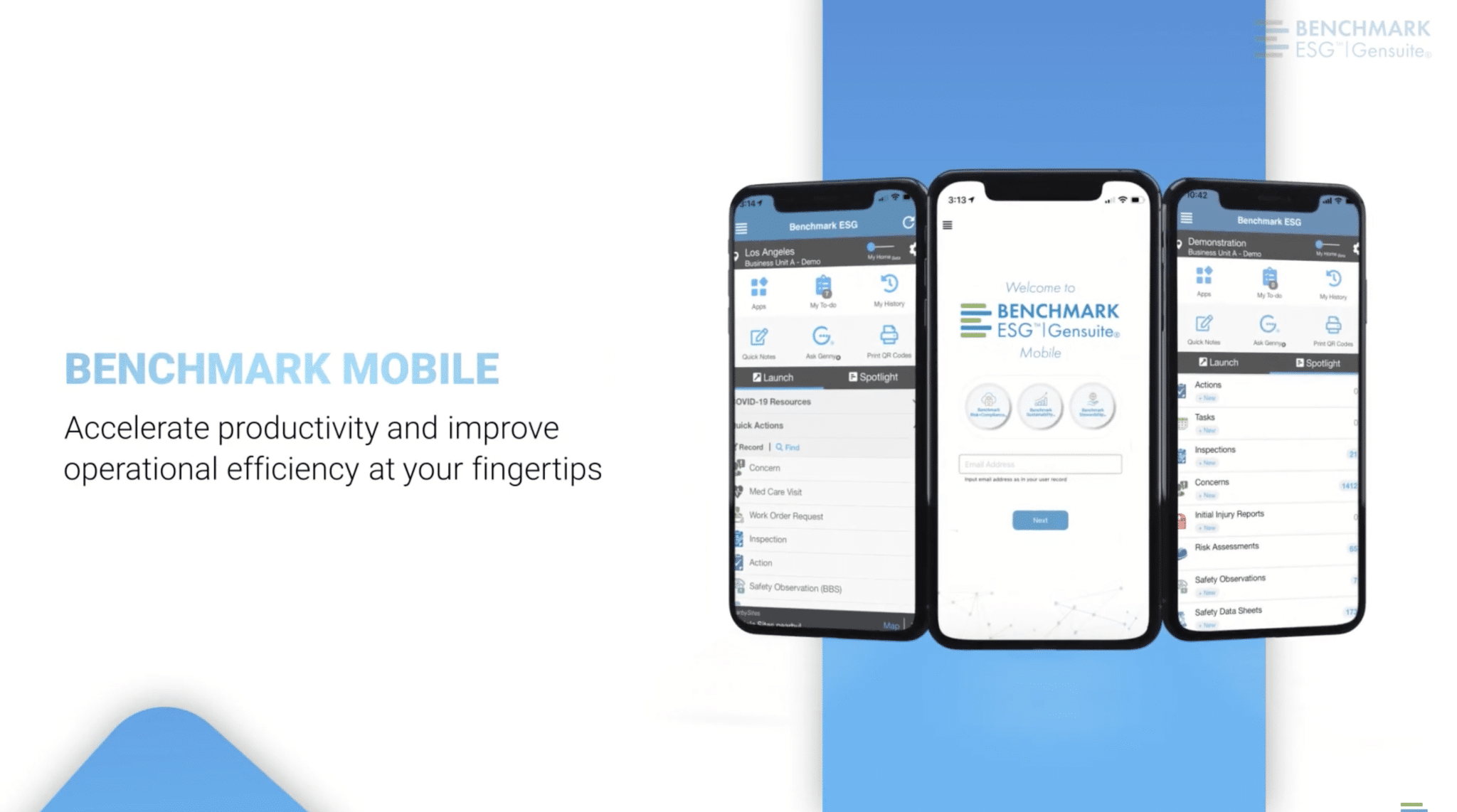 DXP | Data Integrator
Configure, adjust, and monitor internal and third-party IT system data connections and integrations with Benchmark Gensuite applications and workflows.
Dashboards & Analytics
Access detailed data and insights to make clear decisions and drive actionable, operational change.
Ask Genny®: Virtual Assistant
Tap, type or speak to Genny to make your EHS & ESG operations more interactive and efficient.
PSI AI Advisor™: Artificial Intelligence
Our AI-powered solutions produce actionable insights and help companies identify and plan for risks.
System Interoperability APIs
Establish direct, efficient and secure data connection between Benchmark applications and external IT systems based on industry standard Application Programming Interface (API) infrastracture.
Explore Our Other Software Solutions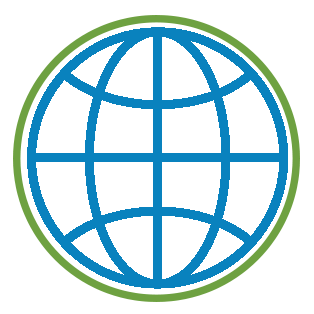 Environment, Health & Safety (EHS)
Power your environmental, health, and safety performance excellence program with a comprehensive, and integrated digital platform with continuously evolving best-practice functionality and cutting-edge tech innovations
Environmental, Social, Governance (ESG)
Take your ESG performance to the next level by collecting, using and reporting timely, accurate, complete, and auditable investment grade data with our best-in-class ESG digital management solution.
Advance your company's sustainability performance with unmatched digital solutions that enable easy sustainability tracking, goal setting, reporting, and assessments to reduce climate risk.
Manage your key quality processes like ISO programs, audits and inspections, CAPA tracking, customer complaints management with our QMS or QEHS software — so you can meet customer expectations and compliance standards.
Mitigate business operational risks with digital equipment safety, compliance and maintenance management solutions; and manage site security risks through digital security concern and incident reporting tools - independently or as EHS & Security solutions.
Enhance your global supply chain management to protect your reputation and prevent disruption to your business.