An unclear & inefficient permit to work process is disruptive and even dangerous, especially when there's little visibility or communication over permit-required high-risk site activities, related hazards, control measures, equipment, and personnel. Keeping track of all these factors— in addition to ensuring permits don't get held up in a backlog of pending signoffs & reviews from responsible persons— can be daunting.
Ensure safe, smooth, and uninterrupted operations from work permit request & initiation to approval with the Benchmark Gensuite® Permit to Work digital solutions suite. Take control of the entire permitting process for any type of permit-required work (Confined Space, Rooftop Entry, Hot Work, Working at Heights, etc.) with integrations to Lockout Tagout, Safety Risk Assessment, Forms, and more to establish organization for easy reviews; clear communication channels that keep your team informed of updates or safety impairments; and seamless workflows so no detail goes unnoticed or unaccounted for.
Our Integrated Suite of Permit to Work Tools
Simplify permit to work requests, reviews, and tracking to empower & protect your workforce
Streamline & enhance your safety program with flexible and easily managed Lockout Tagout procedures
Build custom forms with ease and capture the right data to advance your goals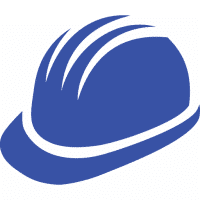 Safety Risk Assessment (JSA)
Foster safe work environments and ensure workplace health & safety with standardized risk assessment processes to identify, monitor, and communicate enterprise-wide workplace risks
Promote a safe & healthy workplace environment through an integrated, comprehensive industrial hygiene platform
Purpose-Built to Maximize Your Benefits
Join Our Over 3 Million Users Who Trust Our Permit to Work Software Suite
Work Permit Process Visibility & Control
Digitally track your entire work permitting process from request to approval with complete management over finer details like status updates and responsible persons to ensure timeliness & regulatory compliance.
Clear Communication Channels
Empower your team by enabling employees & contractors to initiate permit requests; then keep the team informed of actions, responsibilities, and risks through at-a-glance dashboards & email notifications.
Customized & Flexible Workflows
No two operational sites are alike even if they require similar types of job work. Easily modify work permits according to job and site needs fast.
Improve Workplace Health & Safety
Mitigate risks from the start with well-defined procedures and continuous monitoring of potential hazards throughout the enterprise
See What Our Subscribers are Saying
"Loving it ever since I got the chance to use the demo version from May 23, 2016 onwards. [The Benchmark Gensuite team] has been able to customize and coach new users clearly and diligently without failure. Coming to technical troubleshooting and customer service, no other EHS software providers come close to [Benchmark Gensuite]. Speed and timing are of the essence, which make [Benchmark Gensuite] such a reliable and consistent software."
– – Keat L. | EHS & Safety Officer
Features of Our Permit to Work Tools
Generate site-specific permit documents with custom fields and prepopulated key work details using Digitized Custom Permit Forms; and customize permit forms based on documentation
Track closure of assignments and link forms to equipment managed within the Benchmark Gensuite platform— on- or offline
Develop & review Lockout Tagout procedures quickly with the intuitive interface and grouping feature; then address procedure failure issues fast thanks to alerts & notifications
Ensure worker and operational site safety by documenting qualitative Industrial Hygiene demographic surveys with exposure/control information
Build detailed task descriptions and outline hazard mitigation for each SRA (JSA) to keep your teams and frontline workers informed across the operation
Go paperless and expedite approval & signoffs at every stage of the work permit process with Digital Signatures
Take Your Program to the Next Level with Advanced Tech & AI​
Our Product Stewardship solutions seamlessly integrate with these AI and advanced technologies to increase your insights and maximize your impact.​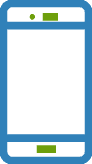 Benchmark Gensuite Mobile​
Connect on the go for functionality and flexibility wherever work is— from the office to the field.​
Receive real-time guidance when inputting incident descriptions to improve data quality.​
Unparalleled real-time collaboration & connectivity at your fingertips to efficiently unify your workforce.​
Explore Our Solution Resources
Explore More of Our Comprehensive Digital EHS Solutions