To keep their everyday operations running smoothly, companies need to take the right steps — and possess the right capabilities— to mitigate risks to their people, facilities, and assets. But there are myriad tasks that go into running an effective security program like coordinating timely responses to concern and incident reports, maintaining clear communications between key team members, and ensuring necessary follow-up actions are completed to prevent further risk. It's easy to get overwhelmed and miss critical details, however, with antiquated systems like spreadsheets and inefficient, time-consuming manual processes.
Benchmark Gensuite's integrated security management software lets you identify and understand potential security risks and prevent those risks from affecting operations. The Security Program Management digital solutions suite is designed to heighten your visibility and streamline your security management process. Agile on-the-go features let you easily conduct facility risk assessments, review risk profiles, and engage with employees and industry professionals in security incident reporting and follow-up processes whether you're in the office or in the field.
Our Integrated Suite of Security Program Management Tools​

Security Incident Reporting​
Handle all security incident details, information, assignments, and follow-ups seamlessly and effortlessly​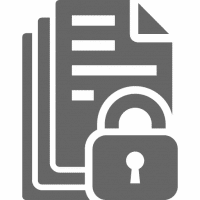 Security Concern Reporting​
Stay on top of security-related workplace concerns with real-time visibility on details & status and maintain employee engagement to closure​

Action Tracking System (ATS)​
Handle all security incident details, information, assignments, and follow-ups seamlessly and effortlessly​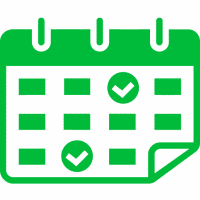 Manage & track compliance action items with ease; maintain visibility on progress toward your initiatives; and ensure future obligations are met​
Purpose-Built to Maximize Your Benefits
Join Our Over 3 Million Users Who Trust Our Security Program Management Software​
Proactive Security Risk Mitigation​
Quickly identify & mitigate security risks and concerns with custom risk assessments and employee engagement in security audits​
Comprehensive Support​
Bolster security & crisis management plans with integrated investigation tools​
Superior Visibility​
Spot & close program gaps with digitized security audit capabilities; and find key investigation details with centralized reporting & document storage​
Streamlined Response​
Respond to threats and spot trends with integrated analysis and reporting tools​
See What Our Subscribers are Saying
"Elimination of paper copies and having this software for employee communication has been extremely helpful. The workforce can tell us in real-time of concerns that will then generate an email to the movers and shakers to get the concern looked at and completed."
Features of Our Security Program Management Tools
Quickly review insights on convenient dashboards for precise & efficient data-driven decisions
Decrease response, investigation, and follow-up times with streamlined security concern report logging and escalation workflows
Leverage detailed reports with data visualization and advanced charting to pinpoint trends and gaps
Effortlessly ensure closure on security concerns, related security incidents, and status with clear tracking
Keep your teams updated on status updates, outstanding tasks, and responsibilities with auto-generated email notifications
Coordinate across teams, regions, and languages with multilingual options
Integrate with Action Tracking System (ATS) and Compliance Calendar to expedite escalation and follow-up tasks
Ensure no detail goes missing with simplified incident reporting forms and ability to attach additional files
Take Your Program to the Next Level with Advanced Tech & AI​
Our Product Stewardship solutions seamlessly integrate with these AI and advanced technologies to increase your insights and maximize your impact.​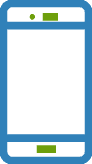 Benchmark Gensuite Mobile​
Connect on the go for functionality and flexibility wherever work is— from the office to the field.​
Integrate wearables and IoT tech & devices with the Benchmark Gensuite platform for environmental & safety monitoring.​
Experience seamless integration & productivity with a harmonized digital ecosystem.​
Explore Our Solution Resources
Explore More of Our Comprehensive Digital EHS Solutions